Project Location: Moultrie, GA
Project Type: Public Utilities
Client: City of Moultrie Utilities
Total Contract: $21M+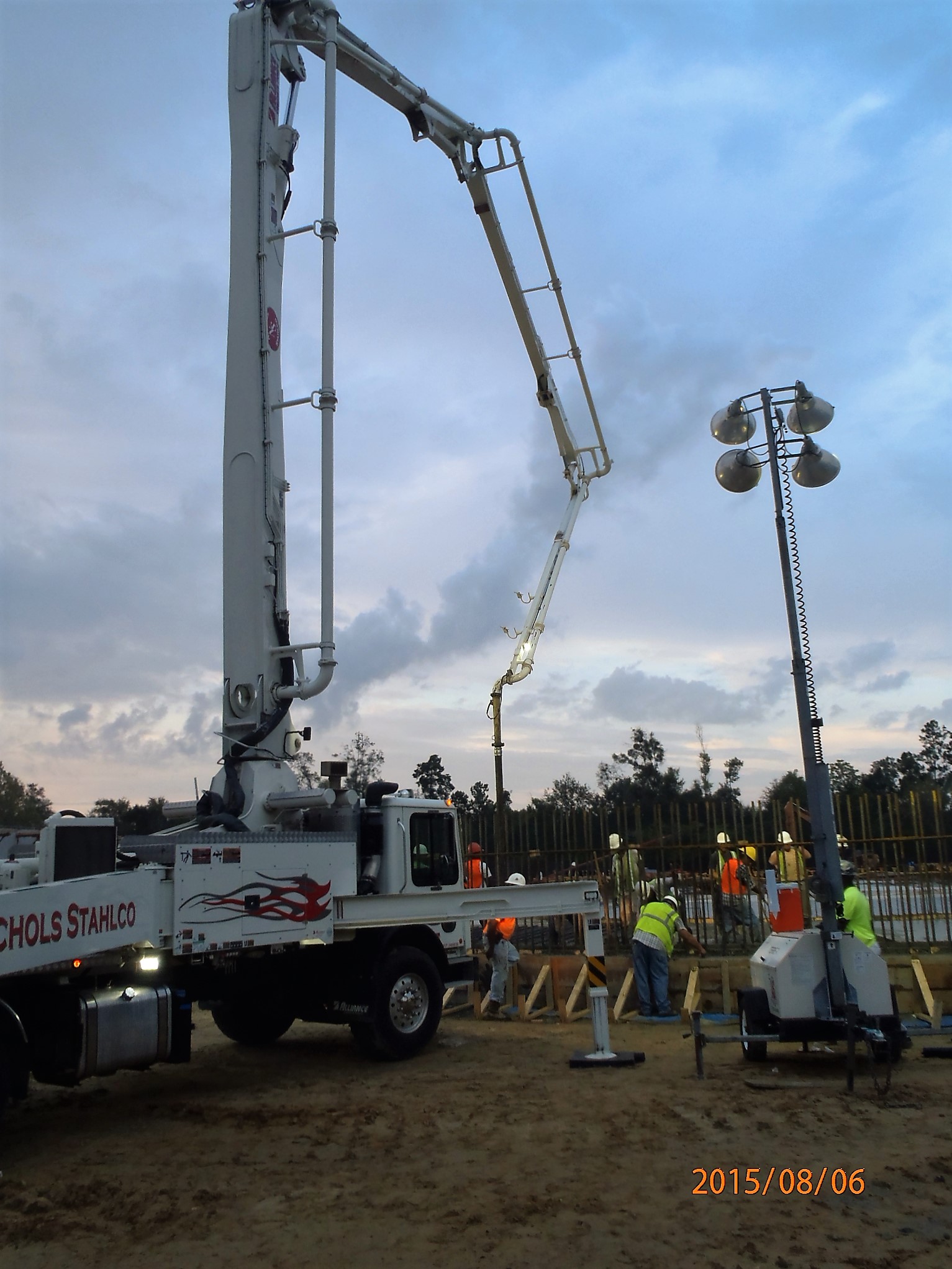 Wastewater Treatment Facility upgrade for the City of Moultrie, GA - The project consist of upgrading the existing 2.5 MGD facility to a 6 MGD facility and include construction of (2) 100' diameter clarifiers, 7 cell Deep Bed sand filter, 310'x 105' Carrousel Basin, Aerobic Digester, UV Disinfection, Rotary Press Building, new 3500 SF Operations building, Chemical and Electrical Building, and new Storm water and facility sewer pump stations. Scope of work also consists of all site work including earthwork, entry drives and parking areas, landscaping and irrigation, construction of new bridge to access surge basins, 1100 LF of 42" Plant outfall line, and 1500 LF 30" Force Main.
RTD plans to self-perform 65% of all the work including all demolition, storm water piping, process piping and valve installation, formwork, concrete work, metals installation, and all process equipment installation.